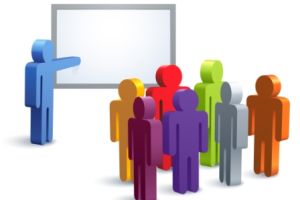 Harmonisation of Global MMOG/LE Training Practices
16 Aug 2020
In general, these training providers were left to develop their own training programmes but both associations were convinced that there was a need to harmonise and define a core training content to further increase the quality of the training. In 2019, Odette and AIAG initiated a project to coordinate the harmonisation activities focused on the new Version 5 of the MMOG/LE tool. 
 The project group has now completed its work and has reached agreement on the following essential topics in the content of MMOG/LE training: Course variants have been defined for the two main actors who have specific roles to play in the achievement of a successful assessment. These are: Management Awareness Assessor
 A modularised curriculum has been developed to create a standardised core content for each course variant. Each module has been broken down in more detailed "topics/themes" and, finally, these topics/themes are linked to each training course Learning objectives have been defined to explain the key drivers of each module and topic
 In addition to the training curriculum, Odette and AIAG have also recommended a common certification scheme for students who complete the training courses. 
 The training organisations, national associations and automotive manufacturers contributing to the project included ASAPP Consulting, CEDEX, DSR, Ford of Europe, Ford Otosan, GALIA, IQA, KPMG, M2M, Meridion, Minerva, Odette Sweden, OPCO, Orca IT, QAD, Quality Partner, SMMT Industry Forum, SNECI, VDA and ZF Friedrichshafen. 
 Organisations providing the new harmonised MMOG/LE training cross the world are listed on the Odette website.