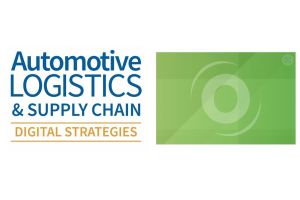 Meet the Odette Team at Automotive Logistics
17 Oct 2023
The Automotive Logistics Digital Strategies Conference will take place on 6/7 November in Munich.and the Odette Team will be there to meet with supply chain professionals to explore the translation of digital strategy into real-life solutions..
The conference will delve into how OEMs, suppliers and logistics providers can digitise the whole value chain. We know that improving transparency, navigating disruptions, optimising data and increasing predictability are key challenges for all stakeholders – and that implementing a digital strategy will go a long way to resolve those challenges. But how do you actually do that and what steps need to be taken to fully take advantage of new technologies and digital innovations?
The Automotive Logistics & Supply Chain Digital Strategies conference will present successful digitalisation strategies from automotive logistics leaders and technology experts. It will feature in-depth panel discussions and insights on what technology best fits key supply chain objectives, on how to prioritise digital investments and develop a culture and workforce that embraces new systems and processes. Above all, it will explore how the automotive supply chain can capture greater value from data.