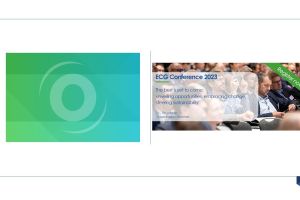 Meet the Odette Team at ECG Conference
25 Sept 2023
The Odette Team will be present at the upcoming ECG Conference taking place in Copenhagen on 12 & 13 October, We look forward to meeting our industry colleagues, OEMs and LSPs, with whom we have worked over the past 3 years to develop the FVL digital toolbox.
In particular, the set of standard digital FVL messages, developed in close collaboration with ECG*, is one of the many Odette success stories. These messages, which facilitate communications throughout the vehicle distribution chain, are currently being implemented or considered for implementation by major OEMs such as BMW, Mercedes-Benz, Renault, Stellantis and VW, while Volvo Cars is also rolling out the use of our recently released standard VIN label which takes account of the specific constraints associated with the transport of BEVs.
Together with ECG, we are now considering the next steps to take in the digitalisation of the finished vehicle distribution process. Come and meet us in Copenhagen to discuss your digital ambitions.
*Association of European Vehicle Logistics