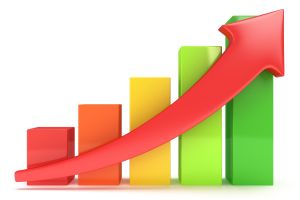 MMOG/LE V5 Readiness Webinars
31 May 2019
Odette and AIAG recently announced the release of Version 5 of MMOG/LE.
This new version of the widely used supply chain capability assessment
tool takes account of the latest evolutions in supply chain processes,
logistics and communications technology, cyber security and related
audit standards. The tool itself has also evolved and is now available
as a browser-based application MMOG.np
Several OEMs have already started to request MMOG/LE v5 from their suppliers and it is vital that all suppliers have a strategy in place to migrate to the new version on the new platform in order to be able to meet the requirements of their customers.
However, MMOG users do not need to wait to migrate to v5 in order to start benefiting from the advanced features of MMOG.np as the application also supports MMOG/LE v4 and all customers are able to accept v4 assessments produced using MMOG.np.
To support the community in this migration and address any possible knowledge gaps, Odette and AIAG are running free webinars for each major automotive region.
Target audience?
Companies using MMOG/LE v4 in Excel who would like to take early advantage of MMOG.np
Companies who need to migrate to MMOG/LE v5
Companies already using MMOG.np who want to enhance their knowledge of the tool
Companies who are considering requesting MMOG/LE from their own supplier base
What will you learn?
The key drivers for the development of MMOG/LE v5
How to order and set up your MMOG.np ecosystem
How to migrate seamlessly from MMOG.xls to MMOG.np
How to create an MMOG/LE assessment in MMOG.np
Register for your free MMOG webinar
Asia Pacific~ 22 January 2020
Europe~ 23 January 2020
North America~ 24 January 2020