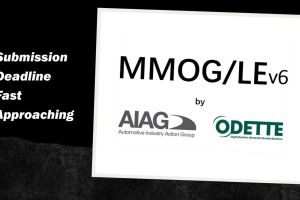 MMOG submission deadline fast approaching
13 Jul 2023
Time is ticking so if you supply to one of those customers and have not yet ordered your v6 licence, do it now before it's too late!
The Odette Team is on hand to support you to meet the deadline.

Available in 12 languages, MMOG is used in 10,000 plants across the globe, producing more than 60,000 assessments annually for their automotive customers.