Digital Messaging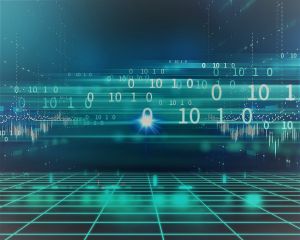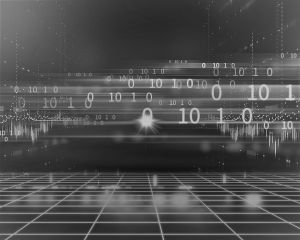 About

Digital messaging has been in use across the automotive industry for over 40 years and vehicle production today totally relies on the seamless electronic exchange of information between all partners in the automotive supply chain from the OEM, through the Tier suppliers, to the raw material producer and the associated service providers.
Odette has been at the forefront of developments in digital messaging throughout this time, incorporating different formats such as UN/EDIFACT, which still forms the backbone of customer-supplier communications in the automotive industry, XML and, most recently, JSON which facilitates new solutions such as APIs to supplement the established EDI infrastructure.
Each of these formats and solutions have a role to play in the complex automotive supply chain. They can be interconnected and are able to coexist with each other, but all must guarantee the main principle of electronic data interchange, standardised interoperability between business partners.

EDI Implementers: Read on!

01 Apr 2022

Prior to 2022, all JAIF and Odette messages were developed according to Version 3 of ISO 9735 "EDIFACT Application Level Syntax Rules" but from April 2022, the only valid version of ISO 9735 will be Version 4 and all UN/EDIFACT based messages must conform to this version.

New digital standard for Proof of Origin declarations

01 Dec 2021

Proof of origin declarations are made by suppliers to provide customers with the information needed to prove their eligibility for preferential rates of duty when exporting their goods to other countries. Although there is a standard format for such declarations there has been no standard way of transmitting the information. Until now.

Standardised exchange of Automotive SCM KPIs

07 Jul 2021

The joint Odette/AIAG recommendation Key Performance Indicators for Automotive Supply Chain Management (LK03) insists that reports on the accuracy of deliveries and alerts concerning deviations from the logistics agreement must be communicated by the customer to the supplier immediately after each delivery or each deviation.
UN/EDIFACT, XML and JSON

Together with its partners in the JAIF, Odette has developed a comprehensive and harmonised data model covering the main processes in the automotive supply chain. Using this data model, we specified specific UN/EDIFACT EDI guidelines for the automotive industry based on United Nations Standard Messages (UNSM), covering the communication requirements of the full Buy-Ship-Pay cycle.

The guidelines are used extensively throughout the global automotive supply chain and are constantly reviewed and updated by Odette and the JAIF to meet the challenging and ever evolving requirements of modern logistics management.
UN/EDIFACT EDI, today's most widespread electronic commerce application, is designed to facilitate efficient data exchange and has been optimised to support the key business processes of automotive production and the associated supply chain, in a way few other technologies can match. Automotive companies still rely heavily on UN/EDIFACT EDI, the workhorse of data exchange in the digital supply chain, and currently see no need to reinvent the system for no additional benefit.
In addition, Odette also develops XML messages which provide a human readable, robust and durable format for information storage and transmission. These XML messages are not intended to replace UN/EDIFACT messages but to complement them. They are used to introduce digital messaging to new business areas and to smaller companies further back in the supply chain.
And finally, specific information blocks are also represented in JSON syntax to support REST-API based communication.
Since all these different syntaxes use the same data model structures, the highest level of interoperability between the different formats is guaranteed.
Resources

Individual digital message guidelines can be found in the various Process areas of this website. The Resources below provide the basic information needed when implementing EDI. To access the full catalogue of Odette and JAIF digital messages please go to Technology - Resources - Messaging.