API
Bridging the digital gap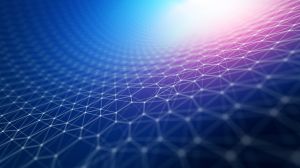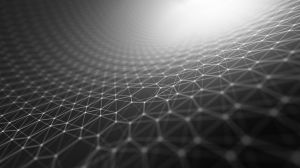 About
Modern automotive production requires a close integration between the different partners involved in both stock-based and just-in-time supply chain processes. Although EDI messaging (whether UN/EDIFACT or XML) still forms the backbone of automotive supply chain digital communications, it cannot always satisfy the demands for increased transparency and flexibility.
REpresentational State Transfer (REST) Application Programming Interfaces (APIs) provide the perfect opportunity to fill the gaps and enhance currently available messaging systems in a lightweight and flexible way. However, if these enhancements are defined and designed by the supply chain partners individually, the potential benefits will be completely outweighed by the increased complexity of IT systems.
In line with the Odette mantra of "no effective digitalisation without standardisation", we are working with our industry members, national associations, and API technology providers to lay out the rules for a standardised and harmonised approach so that implementation of REST APIs is simple and scalable, and benefits are maximised.
Beside the definition of rules, a first project has developed a technical specification for API in transport track and trace processes. Based on UN/CEFACT Core Component Library artefacts, an openAPI3 format provides JSON data structures and API functions that can be easily implemented by all involved stakeholders.
The demand for the further digitalisation of automotive supply chain processes with APIs continues to grow. An Odette API Experts Group is set up to monitor existing implementations and to evaluate new standardisation requirements and fields of application for the technology.
Webcast: Using APIs to achieve real 'real time visibility' in the Automotive Supply Chain

25 Jan 2023

Online event
24 January 2023

Odette launches API Expert Group

18 Jan 2023

Digitalisation of the automotive supply chain continues apace and APIs appear to be the tool of choice to fill the gaps and supplement well established digital infrastructures. Odette has therefore set up an API Expert Group dedicated to developing rules for a standardised approach to API implementation and applying them to selected business cases.

Publication: Automotive Supply Chain API for Transport T & T

30 Sept 2021

In the drive to further digitalisation of automotive supply chain processes, the use of APIs to complement traditional EDI messages is taking hold and the inbound transport process is a perfect candidate for the introduction of APIs to bridge the current digital gaps.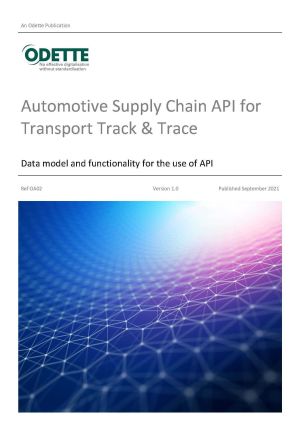 Describes how to define and implement standardised REST-API interfaces for the collection and provision of discrete pieces of information supporting logistics activities in the automotive supply chain.

It includes a data model and functionality for the use of REST-API in transport processes as an extension to established EDI data exchange processes.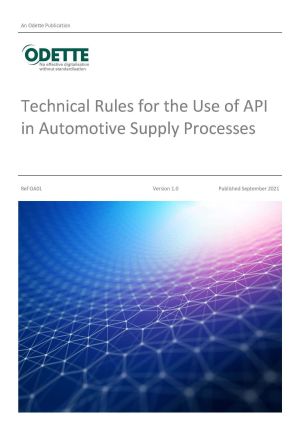 Describes how to define and implement standardised REST-API interfaces for collaboration within the automotive industry and between the automotive industry and their partners and focuses on technical rules that are common to all supply processes for the development of all supply chain REST-APIs.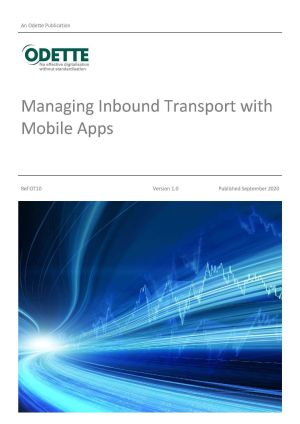 The recommendation describes a standard model for the exchange of data between the yard management systems of the plants and the transport management system of the transport service providers. Based on this recommendation, application developers will be able to develop and programme the various IT systems in such a way that the requirements for the operational control of transport in the arrival area are supported uniformly across all apps.