Odette ID
OdetteSecure Identification Codes
The globally recognised unique ID for every part of your business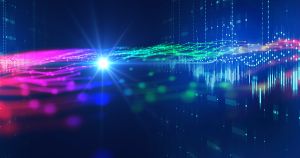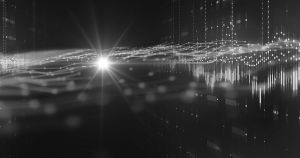 About
Highly automated supply chains rely on consistent and unambiguous identification of all the partners involved: customers, suppliers, transporters, warehousers, sub-assemblers, etc., but companies often identify themselves, their partners and their various internal locations using a mixture of their own codes and codes provided by their customers and other external organisations.
This leads to confusion and places a significant administrative workload on partners, especially suppliers and service providers, who are asked to identify themselves in a different way for each business relationship they need to manage.
Part of the OdetteSecure toolbox, the Odette ID Service, officially recognised by two of the most influential global standards on identification (ISO/IEC 6523 and ISO/IEC 15459), overcomes this obstacle and eliminates confusion by providing a coding system which ensures a globally unique code, not only for legal entities but also for all company sub-entities, including production plants, warehouses, receiving/despatch bays, commercial offices and even IT entities such as computer workstations.
Companies do not have to entirely change their current coding scheme to use the Odette ID. They can gradually introduce the Odette ID for new processes or new relationships, and it will happily co-exist with existing schemes until the opportunity arises to carry out a more complete migration.
The Odette ID Service offers two main options, the OSCAR Code, used to identify Legal Entities and Sub-Entities and the OFTP Code, used solely to identify servers on the OFTP2 network.
ID Service

The easy to use, web-based service includes code issuing/assignment, data maintenance and information retrieval.
What is so special about the Odette ID Service?
More affordable and more flexible than other internationally recognised systems

Easy to use and with step-by-step deployment to satisfy emerging operational needs

Comprehensive overview of a company structure including group relationships

Quality assured with Odette's expert validation process for new code requests

Companies can maintain their own data and allocate their own sub-entity codes according to the changing dynamics and requirements of their organisation
OSCAR Code

With the OSCAR Code, you can identify your Legal Entity and Business Sub-Entities in many different processes including:
Identification of logistics locations, business functions and departments within a company

Logical addressing of IT workstations

You can also uniquely identify physical objects in the supply chain such as:
Individual shipments (Licence plate)

Returnable Transport Items (RTIs)

Other company assets

Individual parts for traceability and anti-counterfeiting purposes
There are 2 options available: the Full OSCAR Code allows companies to assign unique ID codes to up to 1000 separate business entities, while companies with more limited coding requirements may choose the Basic OSCAR Code which allows ID codes to be assigned to up to 100 entities.
Pricing
Full OSCAR Code: €1,000
Basic OSCAR Code: €250
OFTP Code
OFTP2 is the most widely used file transfer protocol in the automotive industry. The protocol is specifically designed to facilitate the totally secure exchange of large files of confidential data across the public internet.

Together with a digital certificate, a unique ID for each OFTP2 station is an essential component of the protocol and is always used as a Start Session ID (SSID) and often as a Start File ID (SFID).
The Odette OFTP Code is the best option available to uniquely identify your OFTP station.

Pricing
OFTP Code: €175 (includes a 1 year discount on purchase of Odette Digital Certificate)