Inventory Management
Including VMI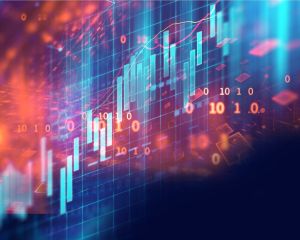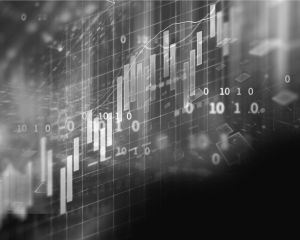 About
Although there are several important supply processes which do not rely on stock, such as Just in Time (JIT) or Just in Sequence (JIS), these processes are not always appropriate, and stocks are often used to ensure a seamless production process and insure against any possible disruption in the supply chain.
There are a number of different inventory management processes which require the exchange of stock information between business partners in order to synchronise the MRP systems and to support planning and accounting procedures. One well-known process is Vendor Managed Inventory (VMI) where the supplier is expected to maintain stocks between minimum and maximum levels in a warehouse which is usually owned by the customer.
Whichever inventory management process is in place, in order to minimize cost and avoid tying up too much capital, each partner needs to have an accurate picture of inventory in the system. It is therefore essential to ensure flawless communication of stock movement and stock balance figures between all parties involved in the process. This is only possible by the use of digital messages which can be automatically generated and processed by the respective IT systems.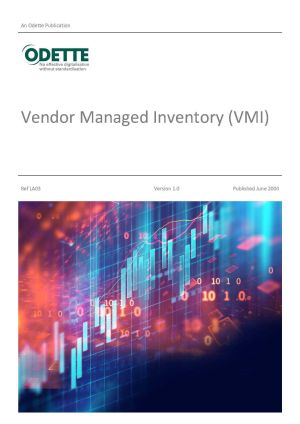 This Odette recommendation has been developed to assist suppliers in the management of inventory production. The Vendor Managed Inventory (VMI) process explains how suppliers can efficiently analyse inventories and maintain production levels between set maximum and minimum amounts. This can bring significant benefits by reducing administration and logistics costs whilst ensuring the on-going security of supplies.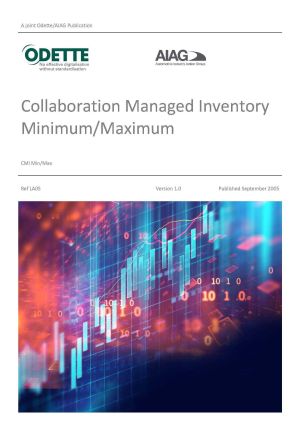 Based on Odette's Vendor Managed Inventory (VMI) and AIAG's Inventory Visibility and Interoperability Min/Max Replenishment Business Process Future State (IBP-1), this recommendation explains how significant cost savings can be achieved by implementing Collaboratively Managed Inventory (CMI) Min/Max processes. Using CMI Min/Max leads to increased visibility between suppliers and customers and to a reduction in administration and transport costs.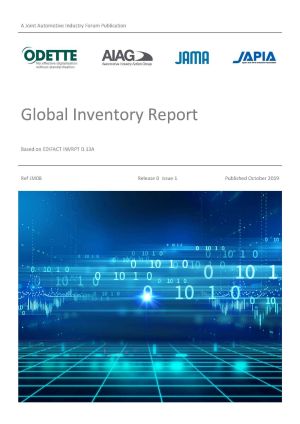 EDI Implementation Guideline
INVRPT
Based on EDIFACT D.13A - Syntax v4

(File must be opened with Adobe Acrobat to access attachments)