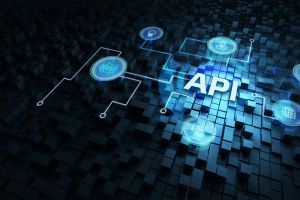 Odette launches API Expert Group
18 Jan 2023
Although API technology has been around for many years, its application to automotive supply chain processes is now attracting much more attention. Our industry members and technology partners are therefore coming together in an Odette API Expert Group, under the leadership of Peter Höfner (DRÄXLMAIER Group) to develop a standardised and harmonised approach to the implementation of REST APIs in the automotive supply chain in a simple and scalable manner.
A UN/CEFACT project, led by Odette, developed a set of API Technical Specifications and the Expert Group has elected to use the globally recognised standard as a technical basis both for globally applicable API, e.g. for international transport and trade as well as for industry specific standardisation.
Peter Höfner says: "We want to extend our successful EDI standardisation to API technologies. This will ease integration of further use cases, including mobile apps, bring our systems closer to the action, increase our adaption rate and reduce costs."

The Group is now identifying potential use cases where standardised information exchanges based on API would be beneficial to the industry. So far these include:
• Transport transparency in the automotive supply chain
• Synchronisation of packaging instructions between supplier and customer
• Commissioning & preparation for shipment of deliveries requested by customers
• Synchronisation of material and component prices between supplier and customer
Working alongside the Expert Group, is an API Security Group, under the leadership of Jan Cornet, SEEBURGER, which is considering all aspects of security, identity and access management in an API based infrastructure.
View Webinar "Using APIs to achieve real 'real time visibility' in the Automotive Supply Chain"