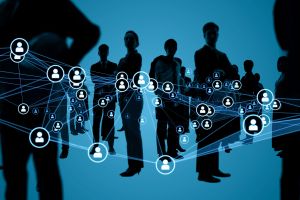 SEEBURGER joins Odette as Technology Partner
24 Sept 2021
A technology provider to the automotive industry since 1986, SEEBURGER joins Odette as a Technology Partner to work alongside process experts from industry companies.
Standardisation and Integration - key to digitalisation
Automotive companies need IT solutions that integrate industry standards, to support the drive to digitalisation. Odette aims to reinforce the links between automotive process experts and technology experts in its standardisation work.

Robert Cameron, VDA, Chair of Odette International says: "The industry needs to be presented with solutions that are common across the industry if we are to increase collaboration through the tiers of the supply chain. Working together with Technology Providers is key to developing core standards that can be incorporated in different IT solutions."
Win-win situation
Technology Partners involved in Odette national and international standardisation initiatives provide essential technical expertise in the development of automotive standards, and the sharing of supply chain process knowledge between industry experts. Having already been a partner of the Odette Conferences for many years, SEEBURGER will play an important role in contributing to Odette's IT expertise in the growing area of API standards.

Thomas Bäzner, Automotive Expert at SEEBURGER states: "Odette with its national associations is the platform to connect and to collaborate with experts in the automotive supply chain. SEEBURGER is looking forward to serving their automotive customers even better in the future by contributing and sharing knowledge as a member of the Odette Community".