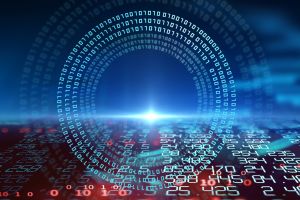 Finished Vehicle Logistics goes digital
15 Sept 2020
The joint ECG, Odette, VDA initiative has resulted in a set of standard digital messages (EDIFACT and XML) supporting communication across all Finished Vehicle Logistics processes, available and free to use for all interested parties. 

The recommended standard EDIFACT and XML messages will allow vehicle manufacturers (OEMs) and Finished Vehicle Logistics Service Providers (LSPs) to communicate with each other in a more efficient way. They will also avoid a proliferation of many different message types across the finished vehicle supply chain, significantly reducing IT development costs for individual companies.
The joint document gives a process description and information model which develop a digital twin for the entire outbound logistics chain. EDI experts have developed both EDIFACT and XML messages in order to provide alternative electronic communication solutions. Example use cases and sample messages are also provided. All messages and process models have been consolidated and added as an annex to the recommendation. 

The developed messages cover the following business processes:
Transport Forecast
Transport Order
Service Order
Transport Status Reporting
Vehicle Status Reporting
Inventory Reporting
Damage Reporting
Compound Geofence Mapping
OEMs and LSPs working together to develop these messages have included Antwerp Euroterminal, AFG, Audi AG, Avtologistika, BLG Automobile Logistics GmbH & Co. KG, BMW AG, Daimler AG, DB Cargo Logistics GmbH, FCA n.v., Ford Europe AG, GEFCO, Grimaldi Group Spa, Groupe CAT, MOSOLF SE & Co. KG, Neptune Lines S.A., NVD Ltd, Porsche AG, Groupe PSA, Renault-Nissan-Mitsubishi, UECC B.V., Volvo Cars Corporation, Volvo Group and Volkswagen AG, supported by technology providers Fracht SIA, ICL Systems Inc, Inform GmbH, LABAL and ProAct International, with full technical expertise being supplied by GEFEG.
Access the Finished Logistics Vehicle Process Description and suite of messages free of charge.