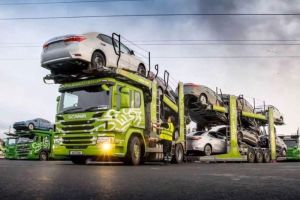 Fast track updates speed FVL digitalisation for German automakers
06 Jan 2023
Odette continues to support European vehicle manufacturers as they start to implement the standard digital messages developed by Odette, ECG and VDA to support communication across all Finished Vehicle Logistics processes.

BMW and VW are now well advanced in the introduction of the messages with their FV LSP partners and, as happens with all practical implementations, are finding that further tweaks are required to the original message specs.
To facilitate these important implementations, Odette has introduced a fast-track change process which allows updated releases of the FVL messages to be published on a much more frequent basis than the normal 12-month message release cycle, with Release 1.1 (full set) being published in September 2022 and Release 1.2 (implementation set) in December 2022.

BMW and VW have decided to use the XML versions of the messages, which seems to be a trend for new implementations, but the same updates are being applied to the EDIFACT versions in case other OEMs with implementation plans, including Mercedes-Benz, Stellantis, Renault and Volvo Cars, prefer to use these instead.
The latest release of FVL messages can be downloaded free of charge.