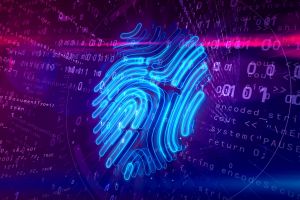 Is your OFTP2 software up to date?
01 Feb 2021
The OFTP2 Experts Group brings together la crème de la crème of communication and security software experts in the industry and the activities and the spirit of collaboration of the OFTP2 EG members have been vital in achieving its amazing global success by ensuring that the software continues to be at the forefront of technology.
OFTP2 enables flawless and secure transmission between companies across the public internet, avoiding the need to set up expensive VPN connections with business partners and ensuring that confidential and sensitive information is transmitted quickly and in complete security. Available for more than 10 years, there are now thousands of implementations across the world. The success of the protocol has resulted in an increasing number of OFTP2 software packages entering the market across the world. To ensure that these different software packages respect the Odette specification and can communicate successfully with each other, Odette operates an OFTP2 Software Interoperability Testing Service. Only products which pass all Odette Test Cases successfully can be included in the Odette list of tested software.
The OFTP2 Experts Group have made several updates to the OFTP2 Implementation Guidelines over the recent past and in order to maintain the high quality of OFTP2 software expected by our industry and verify that correct implementation has been maintained, it was decided to re-test all the originally listed products.
We are delighted to report that the products from the following providers have successfully passed the new tests:
arcESB, Aventum, Axway, Bartsch, c-works, Cedex, Cleo, Compacer, DAL, Data Interchange, EDICOM, FIS, HUENGSBERG, i-effect, ICDSC, Inposia, Jscape, Lobster, Osis, Numlog, Rocket, SAP, Seeburger, Softzoll, SSC, T-Systems, TX2 Concept, Xware

Why choose a product from the Odette list of tested software?
For companies wishing to implement OFTP2, choosing an Odette tested software means that they can rely on the proven interoperability of software which has been tested against the OFTP2 specifications, making the job of software selection that much easier. The use of an Odette tested software is increasingly included as a condition in the RFQs of automotive OEMs who make it mandatory for their suppliers to use a tested software.