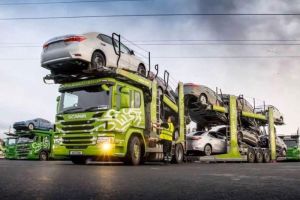 KPIs for Finished Vehicle Logistics
31 May 2022
Vehicle manufacturers use KPIs to measure the performance of their LSPs but even if there has often been some commonality of purpose, the methods of measurement have not always been the same and standardisation was much needed.
There was a consensus between members of Odette and ECG that standardisation of the main indicators would avoid the need for LSPs to manage a plethora of different indicators from different customers. A set of standard KPIs would allow them to assess their performance across their whole customer base more easily and provide a basis against which all actors in FVL could work to improve their performance.

Members of Odette and ECG have therefore worked together to agree on a standard set of core KPIs for FVL. The project participants have agreed on 9 core KPIs covering various stages and aspects of the FVL process:
Plant evacuation
Time to port of exit/compound
Lead time achievement ratio
Dwell at port of exit
Shipping lead time
Dealer/market delivery time
Damage ratio
Event reporting – Completeness
Event reporting – Timeliness
Not all of these indicators are currently used, or used in the same way, by the OEMs involved in the project but all agreed that the standard was something they will work towards.
Access the recommendation free of charge.