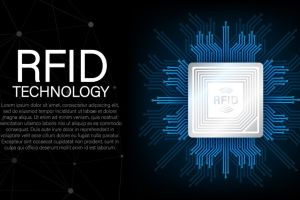 Publication: Implementing RFID in the automotive supply chain
30 Sept 2021
Advances in RFID technology have led to increasing requirements for its use appearing in RFQs from automotive customers. It was therefore time to look at developing further recommendations to achieve successful RFID interoperability between partners.
Odette and its National Associations brought together a work group of RFID experts from European OEMs, Tier suppliers and technology companies to find a way of avoiding incompatible versions of the technology being implemented in different parts of the automotive supply network.
Lena Palm, Volvo Group Trucks Operations, Chair of the Auto-ID Experts Group said: "Successful digitalisation of our supply chain requires total collaboration from all the actors of our supply base and we cannot achieve this without standards that are available in a timely manner. We need Odette to continue to support us in many areas of Supply Chain standardisation."
The group has focused on the use of Passive RFID UHF technology with the objective of:
Identifying RFID technology and process issues that could create excessive difficulties/multiple solutions amongst user companies

Defining existing and possible industry use cases for Passive RFID technology

Elaborating technology and process specifications for these use cases
The use cases studied include:
Tracking of Returnable Transport Items

Tracking the flow of Transport Handling Units using Smart Labels

Tracking of parts via Parts Packaging

Tracking of Individual parts
Results are available as a series of White Papers.
Access the recommendation free of charge.