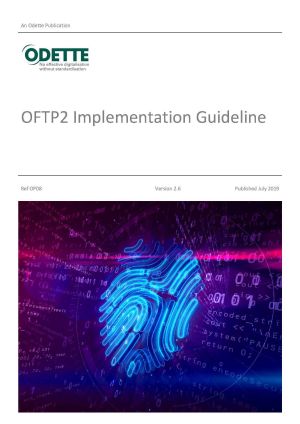 The ODETTE File Transfer Protocol 2 (OFTP2) has become one of the most widely used and trusted protocols for secure information exchange over the internet.
This publication contains comprehensive technical guidelines on implementing and operating OFTP2, including use of digital certificates, archiving and integrating into existing IT infrastructures.
Developer guidelines are included for software vendors who wish to add OFTP2 functionality to their products.