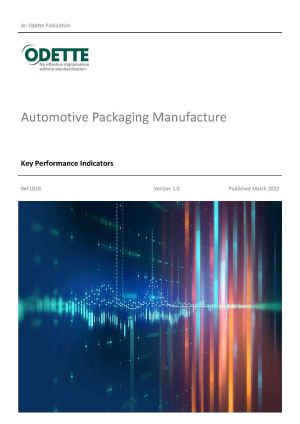 Defines key performance indicators (KPIs) and a performance evaluation process for packaging manufacturers who are responsible for the production of durable and expendable packaging items for automotive manufacturers.
Using this recommendation, a company can fulfil internal objectives while using indicators common to the industry that are better understood by packaging manufacturers and their customers.
The KPIs specified in this recommendation should form the basis for a performance measurement system but customers may specify additional criteria to be used for their own evaluation of packaging manufacturers.