Labelling resources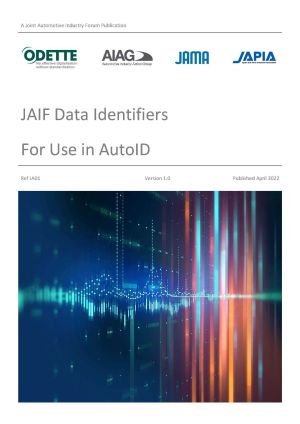 The JAIF* has created a separate table of the ANSI MH10.8.2 Data Identifiers that are actually in use in automotive AutoID applications or are referenced in the various AutoID Recommendations that have been published, either jointly or independently, by JAIF members.
The table of JAIF Data Identifiers is a subset of the full list of Data Identifiers specified in the Data Identifiers standard ANSI MH10.8.2 which is published and maintained by the MH10 Committee for Unit Loads and Transport Packages of MHI.
* Joint Automotive Industry Forum = AIAG, JAMA/JAPIA and Odette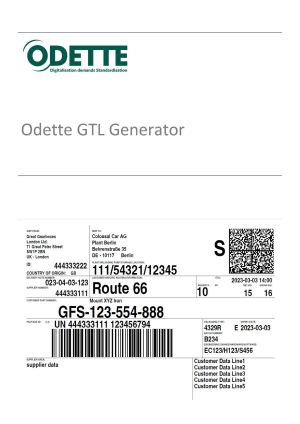 Tool provided by Odette to generate Global Transport Labels (European Profile) that meet the standard Odette LL08 (VDA 4994).
Sizes currently supported:
A5 (210mm x 148mm)
SLC1 (210mm x 74mm)
Contact us if you require any additional sizes that are specified in LL08.