Finished Vehicle Logistics resources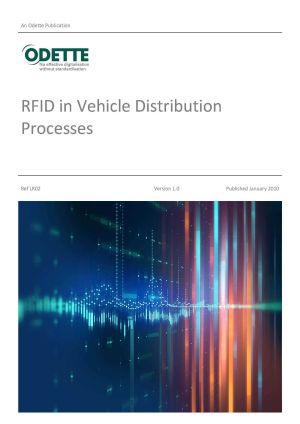 This Odette recommendation describes the processes and methods of tracking and tracing vehicles in the distribution processes from factory to dealer using RFID technology and a smart label. It has been developed to move towards achieving widespread standardisation of RFID component usage, tag data storage and RFID technology implementation across vehicle distribution chains.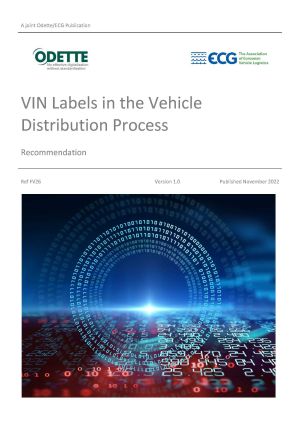 Developed by Odette and ECG, this recommendation has the following objectives:
- Define a standard location and fixing method for the vehicle identification label
- Recommend a size and layout for the vehicle identification label
- Define a minimum content for the vehicle identification label
- Recommend a bar-coding standard
- Provide recommendations for the quality of the vehicle identification label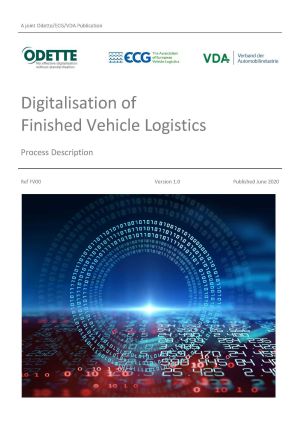 This Recommendation covers typical logistics and service processes undertaken in the distribution of finished vehicles between vehicle manufacturers and their dealerships or other end customers. It specifies standard electronic messages for automated data exchange between vehicle manufacturers (or other shippers) and providers of logistic services. These logistics services can include transport, storage, maintenance, repair and any other actions that may be required during the movement of vehicles from the manufacturer to the dealership.
A set of messages associated with this Recommendation has been developed to cover all communication processes currently defined as being required between partners (vehicle shippers and logistics service providers) in the Finished Vehicle distribution chain.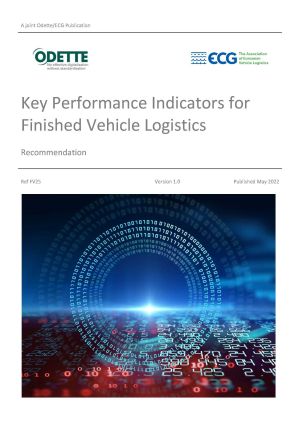 Provides a consolidation of existing and new KPIs for use between OEMs and logistics service providers involved in the transport of the finished vehicles and their interim storage during the transport process.
Includes a definition of 9 indicators (objectives, scope, how to measure) and a description of application and communication conditions.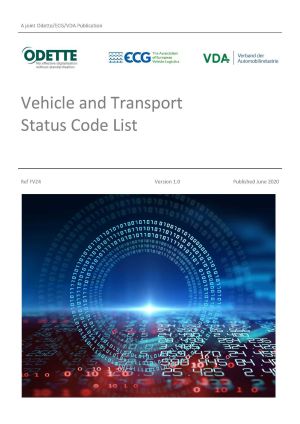 This Code List document is a support for the FVL messages which are used to provide status information related to individual vehicles and to any truck on which they are being transported. It is published separately because it is expected to be more volatile than the specifications of the status report messages themselves.
The status report messages involved are FV09/FV12 (EDIFACT) and FV16/FV17 (XML).