Planning & Checking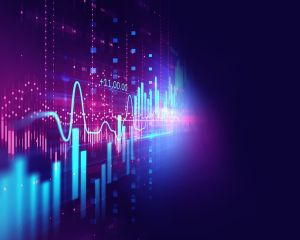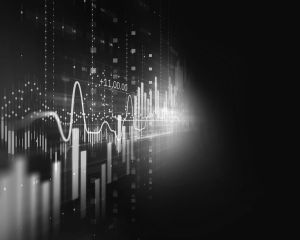 About
Within the Plan, Do, Check, Act cycle, the work of Odette in the Buy-Ship-Pay process is mainly focused on the Doing but Planning and Checking also form an essential part of our portfolio of tools and best practice recommendations.

One over-arching theme is the checking of all possible risks that could compromise the operation of the supply chain and planning how each one can be mitigated. Odette provides a structured and robust approach to this topic with our
Supply Chain Risk Management Guidelines
which include a comprehensive Risk Categorisation Matrix.
Standardised exchange of Automotive SCM KPIs

07 Jul 2021

The joint Odette/AIAG recommendation Key Performance Indicators for Automotive Supply Chain Management (LK03) insists that reports on the accuracy of deliveries and alerts concerning deviations from the logistics agreement must be communicated by the customer to the supplier immediately after each delivery or each deviation.

KPIs for Automotive Supply Chain Management Updated

01 May 2020

Key Performance Indicators (KPIs) are much more than just the numbers you report regularly. They are essential tools helping you to understand the performance of your business allowing you to take action and make critical adjustments to achieve your strategic objectives.

Planning
The dynamic nature of vehicle production, especially with the increasing demand for customised end products, has a major impact on the ability of organisations to accurately forecast demand at all levels of the supply chain. This, combined with the continual supply disruptions experienced by the industry, has a direct effect on the overall performance of the order fulfilment process.
To be successful, the different actors in supply networks need to work together in the planning process and Odette has developed a number of tools and recommendations to assist this collaboration.
Effective Demand Capacity Planning (DCP) leads to earlier and more reliable detection of capacity issues and is key in avoiding significant shortfalls of supply and situations of serious under-utilisation of assets. However, to be effective, DCP requires accurate data. Odette Forecast Accuracy Measurement recommendation, coupled with Collaborative Forecasting guidelines, provides OEMs and suppliers with the tools to measure the quality and stability of demand schedules and gives advice and support on the practical and technical aspects of implementing a Forecast Accuracy Index.
In addition, the Production Capacity Assessment Tool offers the advantage of standardising the business parameters that are necessary to calculate production capacity and helping to establish a proactive risk management methodology for checking the planned against the actual capacity of a production facility.
Checking
We all know the phrase "What gets measured, gets managed" and, while some may question this being a universal truth, in general we accept that we need to measure the effectiveness of our own organisation and the capability and performance of our supply chain partners.
The MMOG/LE tool developed by Odette and AIAG is the recognised industry standard for measuring the SCM capability of your own internal logistics organisation and of your supply chain partners. It provides the means for planning and checking improvements in areas where shortcomings and weakness have been identified.
Capability is one thing, actual performance is another, and all major players use Key Performance Indicators (KPIs) to measure their own performance and that of their suppliers and service providers. The Odette/AIAG recommendation 'KPIs for Automotive Supply Chain Management' promotes better understanding between business partners:
for suppliers, by harmonising the way that different customers measure logistics performance making results comparable.

for customers, by facilitating the development of Supplier Appraisal systems based on standard indicators
To further support this recommendation, Odette has developed two standard XML messages, which allow KPI reports to be exchanged between customers and suppliers electronically.
A growing requirement for the automotive supply chain, is of course, the measurement of how green it is, especially in terms of CO2 emissions. At Odette we were rather ahead of the game with our 'Guidelines for Reporting Freight Greenhouse Gas Emissions' first published in 2013. There is clearly more work to be done here.